Testimonials
Some testimonials from our clients.
Brian Peoples – Upledger Institute of Craniosacral Therapy
Eileen Heneghan is a truly outstanding ,exceptional and gifted practitioner. She is utterly devoted to her work. Her work is founded in sincerity, integrity and humility. It has a beauty and purity, graced with compassion, kindness and empathy.

To be in one's truth opens the doorway to transition and evolvement. It is rare to find a practitioner who enables this to happen so naturally. It is so because of her purity of presence, where one is in a place of trust and non-judgement.

I have referred many clients to Eileen over time , all of whom have found their experiences enriching and profoundly reverent.

I find it difficult to equate how Eileen has helped me in my own life. I am forever grateful to her for the guidance, insight , solace and encouragement she has brought to me and my own path.

Sean Boylan – Traditional Herbalist, Dunboyne
Ye people, be Ye healed;
Life anew I bring unto Ye.
Ye people, be Ye healed;
Life anew I bring unto Ye.
Through the Father over all,
Do I Thus.
Life anew I bring unto Ye.
Good Eagle (WambliWaste) - Late 19th Century Dakota sioux Holy Man
Eileen Heneghan, has the gift of empowering us with the "tools" to find our peace and contentment within ourselves. We thank her for the gift of choice. Our gratitude to you Eileen for lifting our skulls and enabling us to connect with the goodness in the universe.

Man trapped is like a river running backwards.
Thank you for this freedom.

Emmanuel Lawler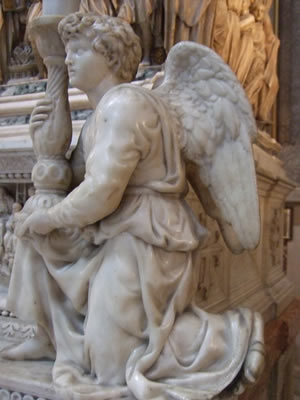 "I saw an angel in the marble and I carved until I set him free." (Michelangelo)

Those words capture the essence of Eileen's work as both healer and inspirational teacher. With unfathomable care, kindness and gentleness (and the multiplicity of skills of a truly gifted master-healer) she sees the beauty and potential in everyone who comes to her, and then clears the obstacles and any negative energies that block or obscure the unique perfection that is already inside each and every one of us. Then she nurtures and supports each individual as (s)he grows and blossoms and manifests her/his own unique giftedness and life.

I first came to Eileen with a persistent illness - I desperately wanted a 'cure'. From the moment Eileen opened her door I was struck by her kindness, gentleness, peacefulness and non-judgemental respect. Rather than a mere 'cure' I received comprehensive, beautiful healing for every part of me. I was amazed by the results and so it was perhaps inevitable that I would be drawn to learn from Eileen. I attended a number of courses and every one was a beautiful experience, memorable and deeply enriching. I knew at the end of my first course (Reiki First Degree) that that weekend had changed my life. Friends smiled kindly when I said it to them, but five years later they see that it was quite literally true. When you learn with Eileen you are brought to a place of gentle peace where wisdom is lovingly shared - and when you go home you bring that gentle peace with you - and the lovingly shared wisdom unfolds and blossoms over following days, weeks, months and years like seeds that wait in the ground until the perfect season and time to emerge has come.

So what has changed in my life because of Eileen's healing and teaching work? More than words can tell. My life and my family's life is now peaceful, joyful and healthy. Visitors to our home often comment on how peaceful it feels. I have lovingly let go of parts of my life which had run their course and am blessed by wonderful emerging interests and am myself engaged in healing work. To put it simply - I'm now grateful for the illness which brought me to Eileen's door ... and as for the cure I wanted? I was told I'd be on medication for life, but now I'm on zero medication and just had a call from my family doctor with the results of some tests - his summary was that I'm "remarkably healthy". I'm also remarkably grateful to a gifted healer, inspirational teacher and very, very special person.

Madeleine Taylor Quinn
Eileen was introduced to me by a highly regarded friend of mine. On each occasion that I have met Eileen I have been increasingly impressed by her wisdom, her clarity, and her depth. Trustworthiness is very important to me, and Eileen is totally trustworthy. She is a gentle, sincere, honest woman who has made a very positive impact on my life.